Tower Farms are delivered as full-turnkey 100% automated solutions!
• Minimum 30 to 50 towers depending on countries.
• Commercial towers are modular in size and are designed to grow up to 52 plants per tower.
These are the only aeroponic systems which can be used indoors or outdoors.
Tower Farms can be set up in a greenhouse or inside a building using grow lights:
Perfect for professional growers, charities, community gardens, startup businesses, restaurants, hotels, schools, cafeterias, convention centers, building atriums & lobbies, airports (like in Chicago O'Hare), large families, etc.
Tower Farms also thrive on rooftops and are designed to sustain strong winds in heavy stormy climate conditions!
In partnership with True Garden, we can help you planning your Tower Farm and/or designing your greenhouse regardless of the scope and size of your project!
We can assist you by giving full support in English, French and Spanish.
Click here to view our rates for Tower Farm aeroponic systems.
Visit the Tower Farm FAQs for rate options, technical specs, shipping specs, crop yield, reseller info etc.
The farms featured below are just a few of the numerous projects designed with Tower Garden® in the USA, Costa Rica, and the Bahamas.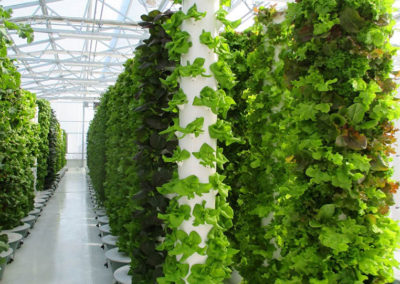 True Garden, Phoenix Arizona
Greenhouse Farm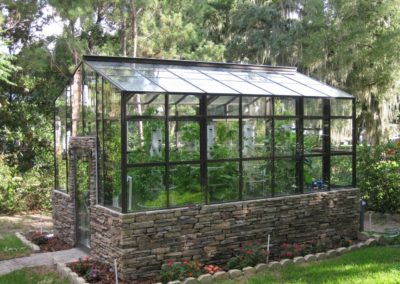 Backyard Farmer, Windermere, FL
Greenhouse Farm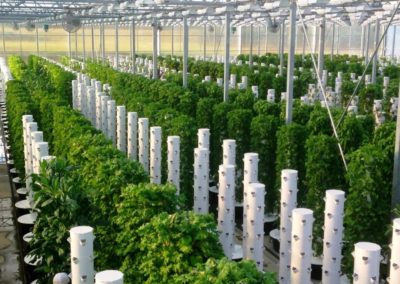 Scissortail Farms, Tulsa, Oklahoma
Greenhouse Farm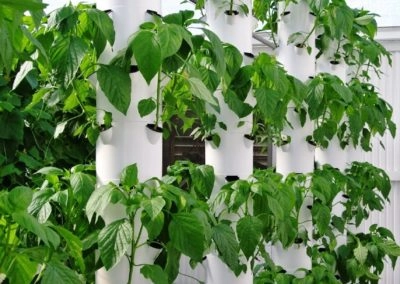 Orlando Urban Farms, Central Florida
Greenhouse Farm
Request a Tower Farm Quotations
Tower Farm quotations are in US dollars and do not include shipping.
Our rates are ex-works Memphis Tennessee USA.
The proposal/quotation that you will receive by email will include a fully automated irrigation and nutrient dosing system which supplies the water and the nutrients to each tower on an as-needed basis.
The proposal you will receive will also include a one year supply of nutrients.
Quotations/proposals are valid for 60 days.